Right now, mobile marketing is red hot, and for good reason. Mobile devices are the perfect bridge between the digital world where customers search for businesses, products and services, and the physical world where foot traffic and brick-and-mortar revenue happen. 
We've found that QR codes, also known as 2D codes, are growing in popularity as a marketing tool for our customers. The big idea behind a QR code is that it makes the real world--and your print, out-of-home and in-store point of sale materials--as clickable as the web. Instead of having to open a mobile browser and type a lengthy URL in on your device, you simply snap a photo of the code image, and are immediately sent to a mobile-accessible web page where you can display a special offer.
It can be a great way to make your print, OOH and POS materials work harder for you. 
But there's one really quick and simple change you could make that would make your mobile / QR campaigns even better, dramatically improve pageviews for your mobile offer page, and practically eliminate user frustration and abandonment rates.
Wanna know what it is?
Of course you do.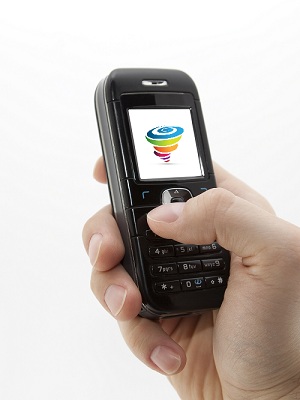 Add an SMS opt-in to the code.
While QR is new and cool, user adoption is still in its infancy. Not everyone has a QR reader installed on their smart phone. Of those who do have a QR reader installed on their smart phone, many report that they have poor success rates being able to scan a QR code. This can be a result of simple user error, the settings on their phone camera, or any number of issues.
Additionally, not everyone who uses a mobile device is on a smart phone.  
If you add a simple "Text KEYWORD to XXXXX" message below the QR code, you've exponentially increased the odds of an opt-in. Text messaging is available on almost every mobile device, not just smart phones. Even on a smart phone, if your user fails to scan the QR on the first or second try, they can always use the text option and avoid getting frustrated and angry. 
Your text message can contain the same link that your QR uses. So with only one more step, you've made the mobile page quickly accessible to nearly anyone who can access the web on their phone. 
Interested in talking with us about how we can start using mobile to boost your in-store sales? Give us a call.