Contemporary Galleries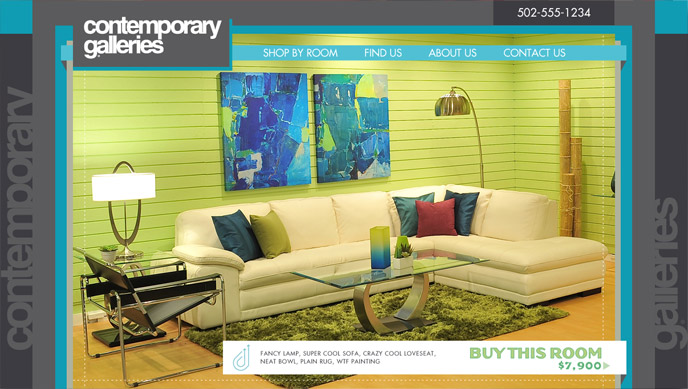 If your brand name is "contemporary," you need a modern, fresh web site. Contemporary Galleries website had begun to look out-of-style, so they came to us to bring them up-to-date. We convinced them to take the web experience into their showroom, by dedicating floor space each month to a room design that would be featured prominently on the website, with callouts to purchase either individual design elements, or "Buy the Room" and have their designers re-create the design in their homes (including paint!). In addition, we integrated their out-of-home and digital marketing by using QR technology in their billboard.
visit website
From Our Blog
kat
Social Media Marketer
Sarah
YMCA

"Our partnership with makespace helped create an appealing and user-friendly website for us that helps everyone find out how to be a part of the Y."